Jayce's Room and Other Stuff
As of early December we have just started to organize the nursery and get things together for it. We bought the changing table/dresser combo in October from JC Penney and ordered the crib from Babies R Us - it should arrive early to mid January (I hope).
The first thing we decided to do was redecorate the bathroom. I think it looks really ducky: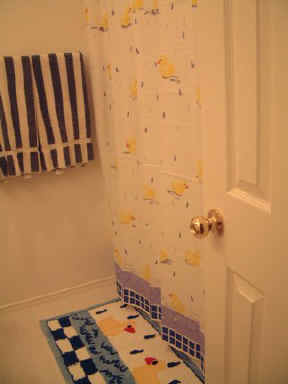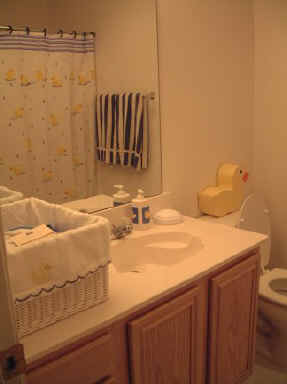 The crib bedding was ordered in October and arrived on Dec. 3rd - yippee! Here are a couple of pics - now we just need the crib to put it all in: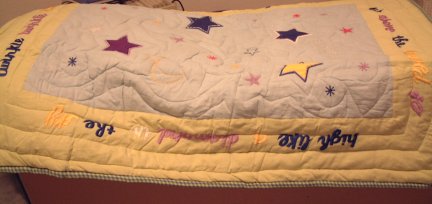 We picked up the travel system (stroller and car seat) on Nov. 30th. It was a gift from Jayce's Aunt DeeDee and his Grandma and Grandpa Bryant.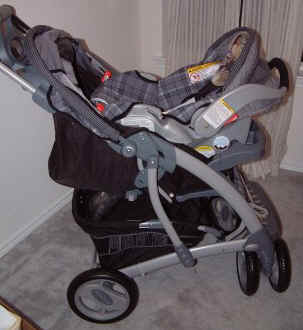 Tiffany and Lisa are throwing me a baby shower on Dec. 13th. Tiffany made the shower invitations and they are just awesome - the pictures just don't do them justice.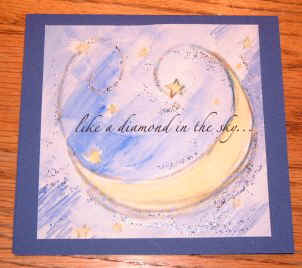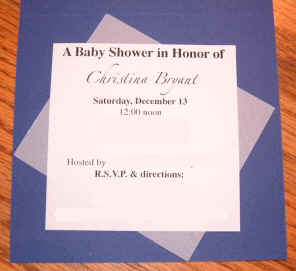 The crib arrived on 12/10/03 and we promptly put it together: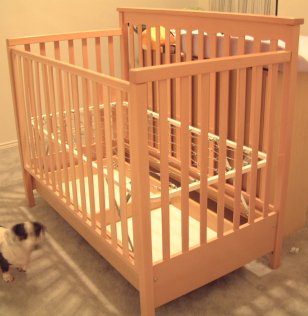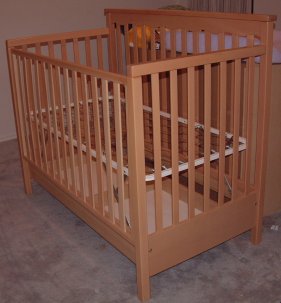 More pictures to come...